It's that time of the year again: Another incredible evening of ICT4D talks by some of the most interesting organizations working in the space: Open Knowledge International, BBC Media Action, OneWorld UK, Oxfam, and the British Red Cross! REGISTER HERE TO ATTEND!
We are happy to host May's Meetup at Newspeak House, which is billed as a "community space for political technologists." A massive thanks to one of our speakers, Mor Rubinstein, who is a member of Newspeak House and helped us secure this venue!
It is very fitting that this event take place at Newspeak House given the collection, use, and protection of data in ICT4D is increasingly politicized and critically assessed the worldover. Furthermore, conversations around data ownership, data privacy, and open data for development are increasing, as our friend Wayan Vota and his cadre of ICT Works guest writters have shown in posts here, here, here and again here.
With outstanding support from our brand new ICT4D Meetup co-organizer, Dama Sathianathan, we are very proud to present our speakers for the night from five organizations doing some of the heavy lifting around (Open) Data for Development!
• Mor Rubinstein, Capacity Team Lead, Open Knowledge International
• Sonia Whitehead, Head of Research, BBC Media Action
• Ken Kitson (Software Architect), Jeffrey Allen (Global Director, Insight and Design), Mala Kumar (Solutions Designer and Insights Manager), OneWorld UK
• Simon Johnson, GIS Technical Lead, British Red Cross (& Humanitarian Data Exchange)
• Amy O'Donnell, ICT in Programme Lead, Oxfam
• Yan Naung Oak, Senior Advisor, Phandeeyar: Myanmar Innovation Lab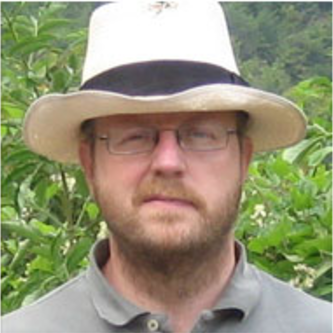 First up we have Mor Rubinstein from Open Knowledge International. Mor is an open data and community practitioner. For the past three years, she has worked on community efforts at Open Knowledge International. She is also a researcher, leading the Global Open Data Index, a benchmark for open data publication between 2014-2016. Prior to this, she used to work with the Israeli open data and civic tech organisation, Public Knowledge Workshop. She holds an MSc in Social Science of the Internet from the University of Oxford. Mor will be speaking about the recent launch of the Global Open Data Index.
Sonia Whitehead is Head of Research Programmes at BBC Media Action, overseeing research across Africa, Asia and the Middle East. Sonia led the development of the Climate Asia data portal, now integrated into the recently launched BBC Media Action data portal, currently including data from 16 countries. Sonia previously worked in market research in the UK and India and joined BBC Media Action in 2006. She will be discussing the new BBC Media Action Data Portal, and five questions it can help answer.
Ken Kitson, Jeffrey Allen, and/or Mala Kumar will discuss OneWorld UK's new strategic focus on data4development. OneWorld UK is are helping USAID find ways to use existing internal and external data sets to make long-term strategic and short-term tactical decisions about how to reduce child and maternal deaths in 25 priority countries.
Ken has worked as a software designer, programmer, team leader, and trainer with teams and projects in over a dozen countries in Africa and Asia as well as in the UK. He has worked in-depth on a wide portfolio of projects including developing OneWorld's much-praised election monitoring website, community computing centers, sexual and reproductive health helplines, and civic governance, mapping, campaigning and volunteer-engagement platforms. Before joining OneWorld (a long time ago), he worked on mission-critical systems for Reuters. He's also a nuclear physicist, with a PhD in modelling atmospheric pollution.
Jeff leads on the design of OneWorld's projects that use media and ICT to equip people with the information they need to understand the world and improve their lives. In addition to launching OneWorld's data work with USAID, Jeff led the development of an SMS-to-Web platform enabling elections in developing countries to be monitored in real time, which Hillary Clinton called "perhaps the most sophisticated monitoring programme ever deployed in Africa or anywhere else." He's also been a writer, editor, and a public school teacher in Madagascar.
Mala is an ICT4D practitioner, focusing on UX/UI design for international development digital tools. In October 2016, she joined OneWorld UK as a full-time Solutions Designer and Insights Manager. Prior to working at OneWorld UK, she worked for several agencies of the United Nations in New York City and throughout Africa. In her spare time, she tries to motivate herself to write her second book. On that note, you should totally buy her first book, The Paths of Marriage.
Simon Johnson joined the British Red Cross over 6 years ago to help create a GIS team for the organisation. Since 2013, the team has been supporting IFRC in international disaster response. Throughout this time, open data has been fundamental to enabling the team's work, and he will speak more about the various ways open data has been applied in his work.
Simon also works on the Humanitarian Data Exchange, and sits on the Humanitarian Exchange Language working group.
Amy O'Donnell is an adviser on applications of information communications technologies (ICTs) to support programming at Oxfam GB. Her role involves supporting staff working in humanitarian response, campaigning and long term development to explore effective design and best practice in the use of ICTs. This involves working with programmes to establish the enabling role ICTs can play in improving quality, efficiency and reach. Amy was pivotal in the development and adoption of Oxfam's Responsible Data Policy, with increasing focus on turning policy into practice.

Amy previously worked for FrontlineSMS, who build professional SMS (text message) management tools and support organisations to develop effective applications, as well as the Unrepresented Nations and Peoples Organisation where she supported minority groups to develop human rights campaigns. Amy holds a Masters in Human Rights from University College London (UCL), with a specialism in the rights of internally displaced people (IDPs).

Amy's talk will unpack how and why managing data responsibly may be the greatest challenge of the information age. Data has invaluable applications to ensure organisations like Oxfam are needs-driven and responsive, meanwhile there are also huge risks to communities if the related processes are not designed and managed properly. A new pack developed by Oxfam has been designed to promote dialogue around treating the data that we collect in with respect and upholding the rights of people who data is about. With a focus on how the digital landscape is presenting new challenges and opportunities, this presentation will cover principles of responsible data and how to use the training pack to handle unexpected issues in different contexts. For more on Oxfam's work in this space, Amy recommends visiting www.oxfam.org.uk/responsibledata.
Yan Naung Oak is a Senior Advisor at Phandeeyar: Myanmar Innovation Lab and a School of Data Fellow for 2017. He is passionate about open data, civic tech, ICT4D and telling stories with data. His talk will focus on open data in the emergent Myanmar ICT4D scene. He recently wrote a blog post titled Taking Advantage of Open Data to Foster Innovation, Transparency and Civic Participation in Myanmar.
If you cannot attend the event but want to ask questions, please feel free to share in the comments and we will make sure we pose them to the relevant speaker(s)! We hope to see you all there and welcome ideas for future ICT4D Meetup topics.