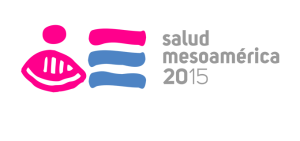 Although announced with somewhat muted fanfare, Bill Gates and Carlos Slim's second phase push for their Salud Mesoamerica initiative is kind of a big deal. First of all, the initiative, which was launched in 2010, has been pegged as a success story in terms of its goal to "to reduce health equity gaps in Mesoamerica faced by those living in extreme poverty." The focus of this work has been lowering the levels of neonatal and maternal deaths, and the gains made through the initiative in the past five years have been qualified through a process of independent data collection to measure results. With five years of experience under their belts, the foundations of these billionaire businessmen, along with the Government of Spain and the Inter-American Development Bank, are now poised to experiment with the use of ICTs to continue amplifying the results already achieved, focusing on going the last mile to reach those living in rural areas. Specifically, they plan to "deploy a program it runs in 11 states in Mexico that uses mobile technology and special software to monitor pregnant women in rural areas, improve nutrition and make sure those with problematic pregnancies get special attention." This data will be mined with the help of the University of Washington, and such data is supposed to be openly available.
The use of mHealth could certainly help the program extend its reach, but given that Latin America is home to the highest levels of inequality in the world, I am very curious to see how the next phase will actually be realized. The region had achieved more than 50% mobile penetration by 2014, and increasingly, analysts are seeing mobile customers migrate to smartphones. All of this bodes well for the integration of mobile technology in Salud Mesoamerica, but for the people the initiative is trying to reach, I wonder how, if at all, the technology's introduction will impact their lives?
To date there is still scant evidence to concretely support the positive impact of the use of ICTs for development for people who are the most marginalized, despite the fanfare that accompanies such plans. Generally, issues of long-term sustainability are encountered where this group is concerned. And while there is certainly a significant amount of money to support Salud Mesoamerica initially, it remains to be seen how many "billion dollar babies" will be born and avoid an early death once this funding runs out, and the role that mobile will play in this. Furthermore, considerations related to the extant and planned network infrastructure should be raised, as those who live in rural areas are also the least likely to have access to mobile network coverage. I'm not sure how well thought through the Gateses and Carlos Slim's plan is, but one thing's for sure - with their billions and technological prowess combined, there's at least a good chance that we may see a different outcome in this case. I look forward to tracking this new phase as it develops.